Marina Bay Sands Paiza invited us to the Chinese New Year dinner held at their very own Grand Ballroom. They reserved 2 tickets for dad but he managed to get 5 tickets for the whole family :)
God of Fortune. I got some fortune chocolate for dad because I knew he would go to the casino after dinner.
There were photo booths outside the ballroom, for us to take pictures and they will develop it on the spot.
Card and the stack of pictures.
Special gift of 12 zodiacs in gold for diamond card holder and above.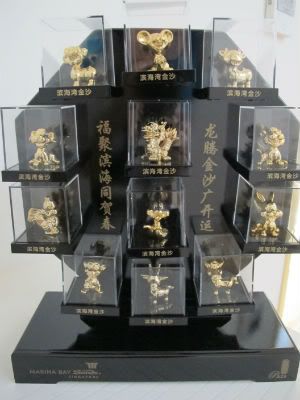 Each guest would get one home and there were chinese new year goodies and TWG inside.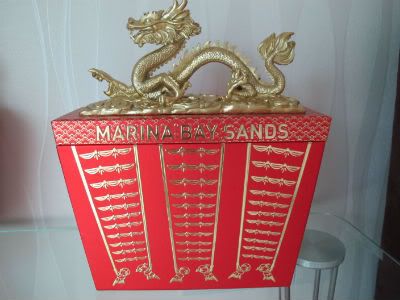 Sands Grand Ballroom ; Approximately 200 tables. We were supposed to share a table with other 5 but they didn't turn up so each of us had double share!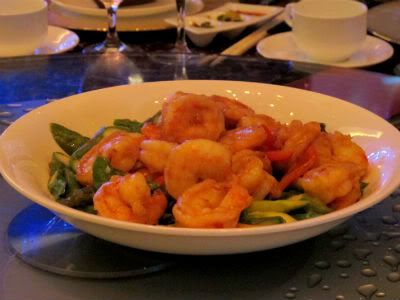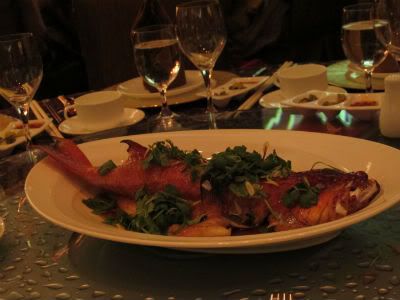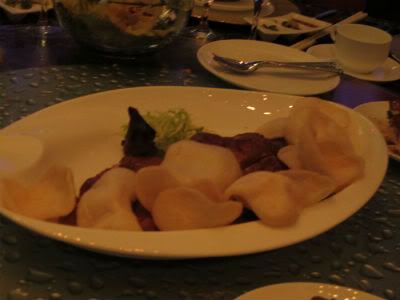 The emcees for the night. And LAUGHING KOR!
First day of Chinese New Year was spent in my house this year because my grandpa passed away last November and he lived in my aunt's house so we couldn't celebrate there.

With my cousin, Adrian, and Alex. He has been granted citizenship here so he's no longer holding on to the green passport. Congrats, you have to serve national service :p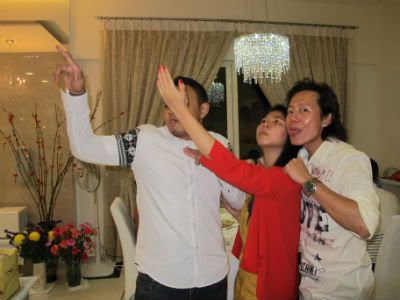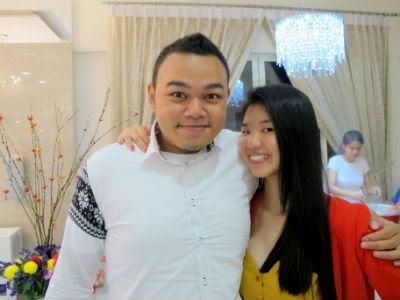 Last packet of Bak kwa from Pet Lovers Centre! I bought it for Zegna and Buddy :)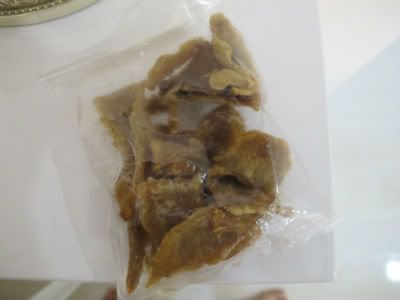 Handsome Buddy staring at the camera.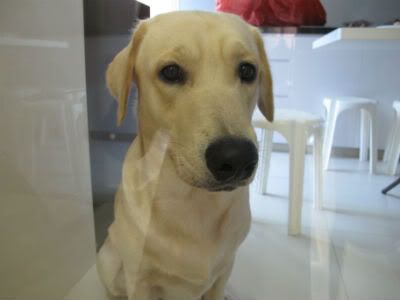 Handsome Buddy winking ;)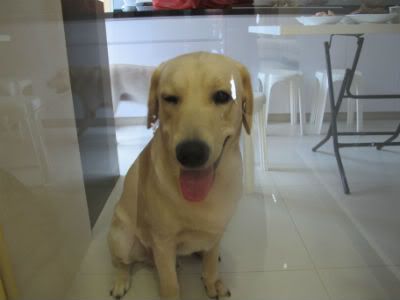 Every time I give them a treat, I would request for a handshake and hi-5 :)
This is Buddy, shaking my hand.
And this is Zegna, offering a handshake.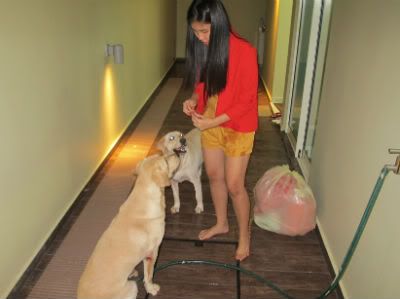 I love Zegna's adorable face in the first picture. She's always so adorable anyway.
Preparing to give them the bak kwa.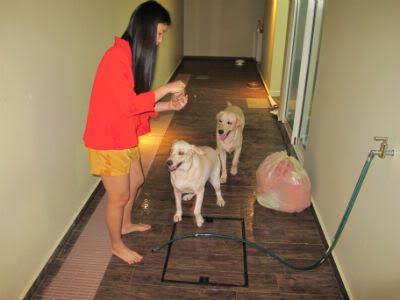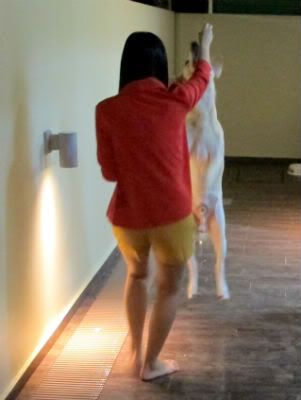 Zegna and Buddy waiting for me to give them the bak kwa.
Buddy can jump really high!
Every second day of Chinese New Year, there would be a lion dance in my house.